Welcome to Hamid's Website
@Welcome To My Website hope to Visit you again@
"Time will prove my love to you and cement my place in your heart forever. For time will give me the credibility and the believability that I need to convince you to want to spend the rest of your life with me. That I am worthy of such a commitment from you."

---
Love to Someone forever
"I love the sun for days, the moon for nights and you forever."
"A ring is round, it turns forever and that's how long we'll be together!"
"Forever is not today, not tomorrow or a century that will come, but a lifetime."
"To some people, forever just wasn't long enough."
"You know it's love when forever is not long enough."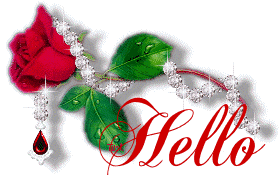 Welcome to everyone.
Smiling is only one way which You can make life Romantic.
Notifying Visitors of Site Enhancements
Another idea for my home pages text is notifying visitors about the enhancements I put on my site. For example, I want visitors to sign my guestbook or fill out my survey Form E-mailer to answer questions about my site, my business, or my sites topic.
Hamid Mehboob
Having affection makes my life more best and interest